Gutter Cleaning and Repair Services
#1 Best Gutter Cleaning & Repair Services Around Naperville
POWERHOUSE knows that there's nothing worse than clogged gutters. If you're looking for someone to take care of those clogged gutters, call Powerhouse Pete! He can make his way to your home or commercial property and clean out all the gunk and debris that's collected.
Plus, POWERHOUSE also offers gutter repair services in the greater Naperville area. If your gutters are leaking, call Powerhouse Pete today!
We can also soft wash the surface of your gutters to make them look vibrant and new again! Get it POWERHOUSE clean!
POWERHOUSE is dedicated to helping you take care of your gutters. We can provide free estimates for gutter cleaning and repair in Naperville, IL, and the Chicago Suburbs.
All gutter debris is removed, especially shingles, weeds, leaves, twigs, sand, etc.
Make any necessary repairs to keep water from leaking
Flush all gutters to make sure the water flows properly
Check to make sure all of your downspouts are draining properly
Clean up any debris on your property and take it away
We can also soft wash your gutters to make them shine
*We do not install gutters, but we are experts at cleaning and repairing them.
We are licensed, bonded, and insured!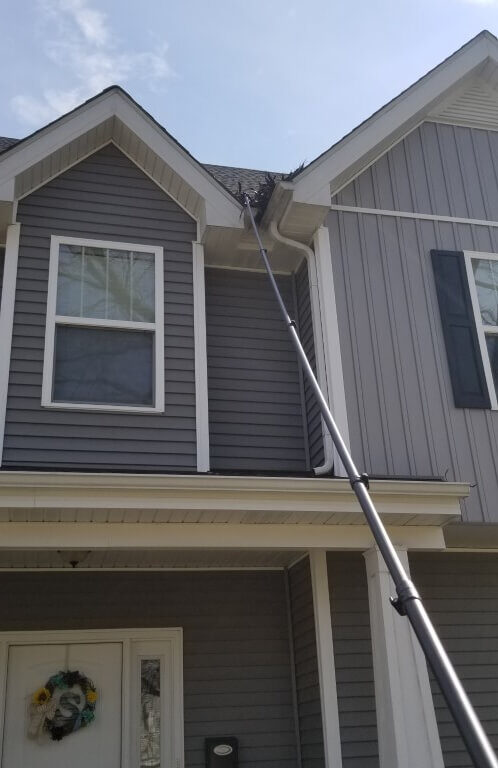 If you are looking for someone to take care of those clogged gutters, call Pete!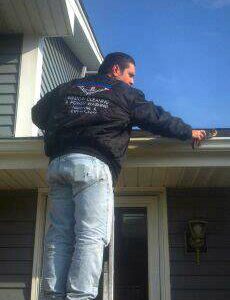 Gutter Cleaning & Repair is Essential to Help Prevent Water Damage
Gutters play a very important role in keeping your home safe. Clogs can lead to water damage to your foundation and home. That's why POWERHOUSE offers gutter cleaning and repair services in Naperville, IL, and the surrounding suburbs.
Gutters keep water from your home's foundation and stop it from damaging the house and help to prevent:
Foundation sinking, cracks, and damage
Flooded basements
Rotten wood
Roof leaks
Landscape damage
Pest infestations
Mold growth
A clean and maintained gutter system is vital for your home's safety! Clogs can cause water damage to ceilings, walls, insulation, wiring, and paint. This can lead to costly repairs while also potentially causing hazardous mold growth that can pose a health risk! We have the best solution – call POWERHOUSE today!
We can also clean the algae, dirt, and grime from gutter surfaces with soft washing techniques that make them look shiny and new without damaging them! Call and ask for POWERHOUSE Pete today.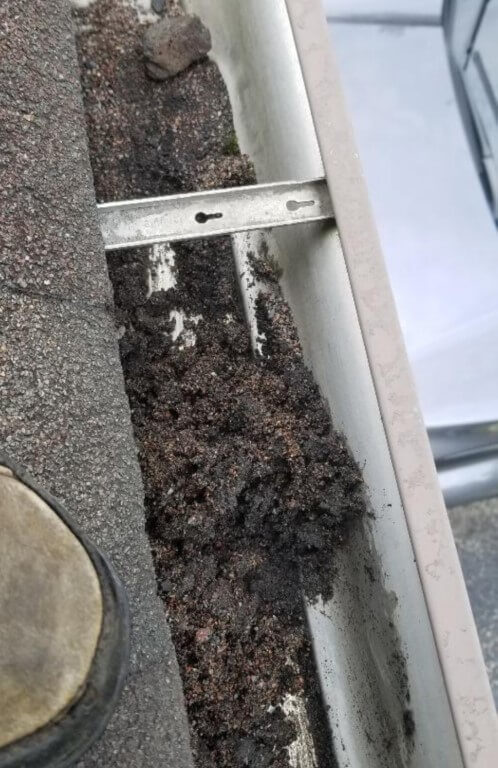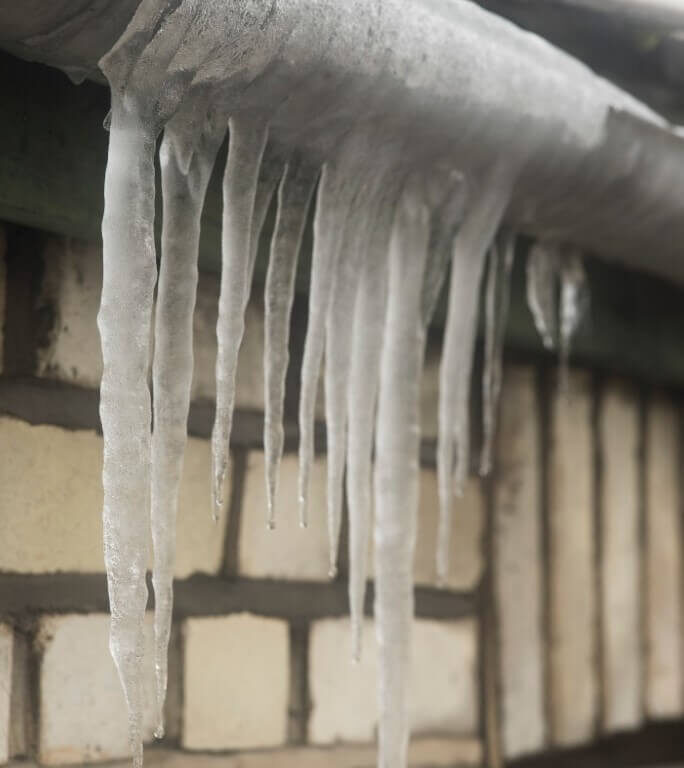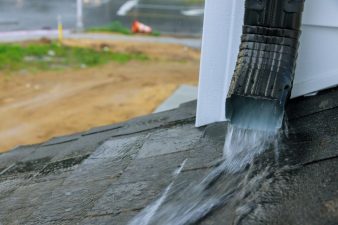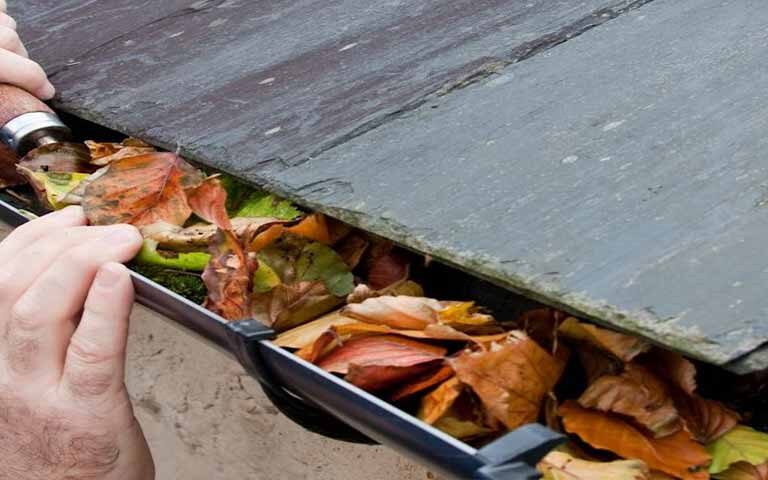 When Should I Clean My Gutters?
We recommend that you clean your gutters at least twice a year. If you live in the Naperville area, it's even more important to have them cleaned in the fall when falling leaves are likely to clog the system. If you live in an area with lots of trees, it may be necessary to clean them more often.
Call POWERHOUSE and make an appointment today for gutter cleaning or repair! We specialize in both services and offer affordable flat rates for our work.
What Are Some Signs of Clogged Gutters?
If your gutters are overflowing or rainwater is gushing over the side of the house instead of draining properly, it's a sign that you need gutter cleaning.
Some signs that your gutters need to be cleaned include:
Water spilling over the gutter edges
Little to no water coming from the downspout
Gutters filled with debris and leaves
Leaking, damp walls or ceiling around the gutter system
Debris collecting on the ground around your home's foundation
Foundation damage
If you notice any of these signs, call POWERHOUSE today!
We are fully insured and have many satisfied customers in the Chicago western suburbs. Call (630) 355-5456 today for a free quote.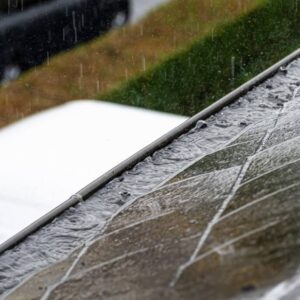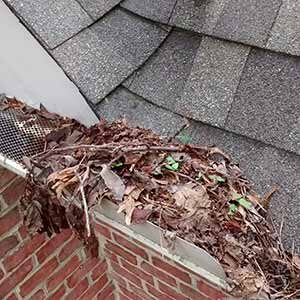 Get Your Gutters POWERHOUSE Clean! We do it all!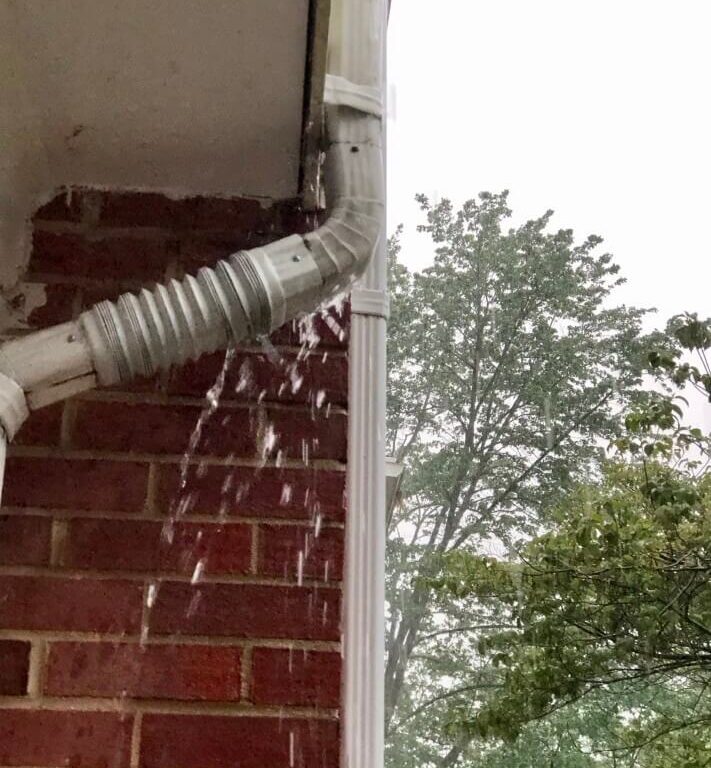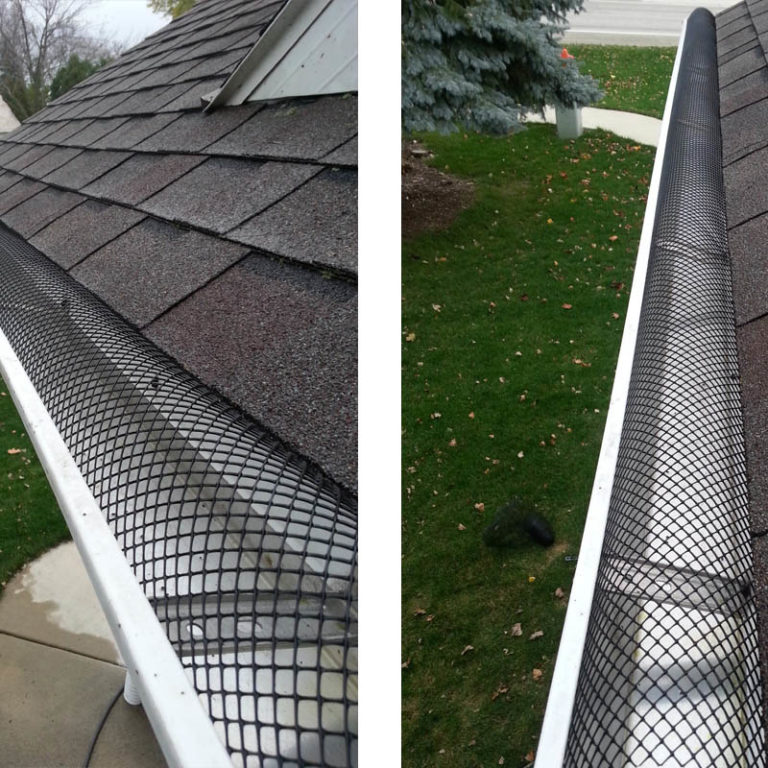 Gutter Repair is Also Available in the Naperville Area
If you've got leaky or damaged gutters, you need to call POWERHOUSE! We offer professional gutter repair services at affordable rates. We specialize in repairing all the parts of your gutter system. This can help prevent bigger and more expensive repairs in the future.
POWERHOUSE makes gutter repair easy and offers:
Gutter inspections
Caulking and sealing
Securing loose gutters
Pitch and slope adjustments
Gutter miter joint fixes
Bracket and leader replacements
Gutter, downspout, and roof leak repairs
Gutter support system repairs
Schedule an appointment with Powerhouse Pete today who can help save your home from costly water damage!