Serving Naperville, DuPage County & the Chicago Suburbs
Powerhouse Window Cleaning & Power Washing proudly serves Naperville, DuPage County, and the following Chicago Suburbs:
Aurora
Batavia
Bolingbrook
Darien
Downers Grove
Geneva
Glen Ellyn
Hinsdale
Lisle
Lombard
Montgomery
North Aurora
Oak Brook
Oswego
Plainfield
Romeoville
St. Charles
Warrenville
West Chicago
Westmont
Wheaton
Winfield
Woodridge
Villa Park
We offer a variety of professional power washing and window cleaning services for residential and commercial customers. Whether you need your home exterior cleaned or your business windows sparkling, we have the experience and expertise to get the job done right.
Contact us today at 630-355-5456 for a free estimate!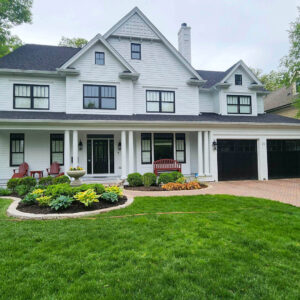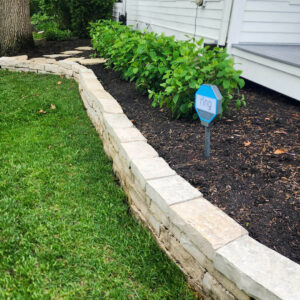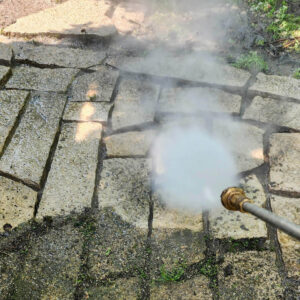 Why Choose Powerhouse Window Cleaning & Power Washing?
We are a licensed and insured company with over 35 years of experience.
We use only the highest quality equipment and products.
We are certified and committed to providing you with the best possible service.
We offer a wide range of services to meet your individual needs.
We are backed by a satisfaction guarantee.
Providing Quality Services to Local Customers
We are dedicated to delivering outstanding service and results for each and every one of our customers through DuPage County and the Chicago Suburbs. We understand the importance of a clean and well-maintained property, and we are committed to helping you achieve that. Explore the various service areas that we proudly serve:
As our main service area, we have established ourselves as the top choice for power washing in Naperville and the surrounding neighborhoods. From residential to commercial properties, we have experience working with a variety of surfaces and provide specialized power washing services to meet your specific needs.
In Downers Grove, we prioritize giving your windows a gleaming finish that increases the curb appeal of your home or business. Our professional window cleaning services here are top-notch, ensuring you're making a bright statement in the neighborhood.
Hinsdale Gutter Cleaning Services
We specialize in providing meticulous gutter cleaning services in Hinsdale. We'll ensure that your gutters are clean and functioning optimally, effectively protecting your property from water damage.
Aurora Deck Restoration Services
We offer comprehensive deck restoration services in Aurora, revitalizing your outdoor living space with professional cleaning and sealing techniques. Trust us to restore your deck to its original beauty, ensuring long-lasting protection and durability.
Darien Roof Washing Services
For Darien residents, we provide superior roof washing services that help extend the lifespan of your roof and enhance the overall attractiveness of your property. We use safe, effective cleaning methods to remove dirt, algae, and moss without causing damage, leaving your roof clean and in good condition.
We provide impeccable power washing services to residential and commercial properties in Geneva, ensuring your exteriors look clean and inviting. POWERHOUSE only uses top-quality equipment and environmentally friendly cleaning solutions to effectively remove dirt, grime, and mildew, enhancing your property's curb appeal and value.
Warrenville Gutter Cleaning Services
In Warrenville, we offer exceptional gutter cleaning services, ensuring the efficient functioning of your drainage system. You can be assured of a seamless gutter cleaning service that prevents damage caused by clogged gutters and maintains the aesthetic appeal of your property.
We bring our professional power washing services to both residential and commercial properties in the community of Lisle. We work diligently to restore the vibrancy and clean appearance of your exteriors, improving the overall aesthetic and value of your property.
Elgin Gutter Cleaning Services
Our team also provides comprehensive gutter cleaning services in Elgin, ensuring your home or business is protected from potential water damage. Trust us to deliver a thorough service that keeps your gutters flowing smoothly and your property looking its best.
Lombard Fence Restoration Services
In Lombard, we are renowned for our excellent fence restoration services. We work meticulously to restore your fence, ensuring it not only looks like new but also stands the test of time, enhancing the overall appeal and security of your property.
We provide pristine window cleaning services for both residential and commercial properties within Oak Brook, IL. We guarantee to deliver a spotless, streak-free finish that enhances the aesthetic appeal and allows natural light into your home or business.
Saint Charles Exterior House Washing Services
In Saint Charles, we specialize in exterior house washing services, aiming to revitalize your home's appearance and maintain its value. POWERHOUSE uses safe, high-quality cleaning solutions to eliminate stubborn dirt and grime, leaving your property looking fresh and inviting.
Geneva Deck Cleaning Services
We also specialize in deck cleaning services in Geneva, enhancing your outdoor space's aesthetic appeal and longevity. We'll thoroughly remove dirt, grime, and mildew, leaving your deck looking its best and ready for enjoyment.
We're known for our excellent power washing services that restore and rejuvenate the appearance properties in beautiful Glen Ellyn. We utilize top-grade equipment and eco-friendly solutions to efficiently remove stubborn dirt, grime, and age-related stains from your exteriors, enhancing your property's curb appeal and value.
For Woodridge residents, we offer top-tier window cleaning services, ensuring your views are crystal clear and your property stands out. Trust us to provide a professional, reliable service that enhances the beauty and value of your home or business.
In Elmhurst, we are proud to provide top-quality commercial power washing services. We work diligently to improve the appearance of your building exteriors, ensuring a clean and inviting environment that leaves a great first impression.
Plainfield Gutter Cleaning Services
We offer meticulous gutter cleaning services that help safeguard your property against potential water damage in Plainfield. We're equipped with the knowledge and tools necessary to provide a detailed service that protects your home or business from costly repairs.