Professional Soft Washing Services in Naperville
Soft Washing is the right choice for your next home exterior cleaning project. Unlike standard high-pressure power washing techniques, which can actually damage the exterior surfaces of your home, our soft washing method utilizes an application of specialized, Eco-friendly, biodegradable cleaning agents at low pressure that kills algae, mold, moss, and other biological elements from your house. It also removes pollen, dirt, and stains, and does all this without damaging surfaces with high-pressure water. This delivers a safe cleaning with amazing results that last 4 to 6 times longer than conventional power washing.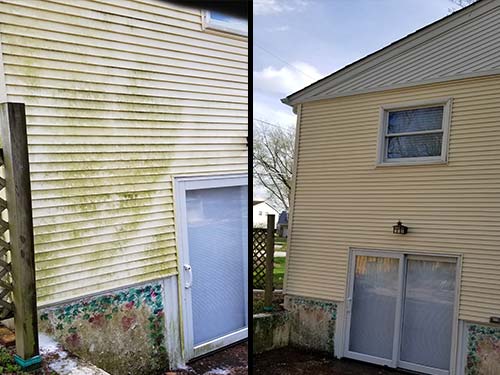 The variable cold to hot and humid Naperville area weather can wreak havoc on your home's exterior siding. In addition to the usual accumulation of dirt, dust, and grime that builds upon a home's siding, there is also the staining caused by algae, mold, and mildew growth.  POWERHOUSE knows how to help you reclaim your home's beauty!
Our soft wash house washing is the proven SAFE and effective siding cleaning method that is far superior to standard pressure washing. There is zero risks of damage occurring to your siding and we only use 100% biodegradable Eco-Friendly cleaning solutions to completely remove dirt and grime while achieving total removal of those unsightly algae, mold, and mildew growth.
Ideal for washing all types of home siding:
Vinyl Siding
Brick Exteriors
Stone Exteriors
Stucco Siding
Wood Siding
Soft Wash Concrete Cleaning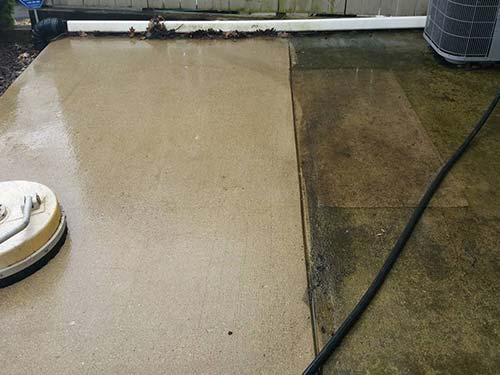 Freshly cleaned concrete is a great way to brighten up your property! The buildup of dirt, dust, grime, oil, grease, and other stains can make your concrete driveway, sidewalk, patio, porch, or pool deck look like a real eyesore. No matter how good your siding or roof looks, your home's beauty is incomplete if the surrounding concrete surfaces are not free of unsightly stains.
Don't put up with another single day with soiled or stained concrete impacting the beauty and curb appeal of your home and surrounding property. POWERHOUSE offers a full range of concrete, brick, and stone surface cleaning services to help you keep every part of your property's exterior looking it's very best.
Our concrete cleaning services include:
Driveway Cleaning
Sidewalk Cleaning
Patio Cleaning
Pool Deck Cleaning
Porch Cleaning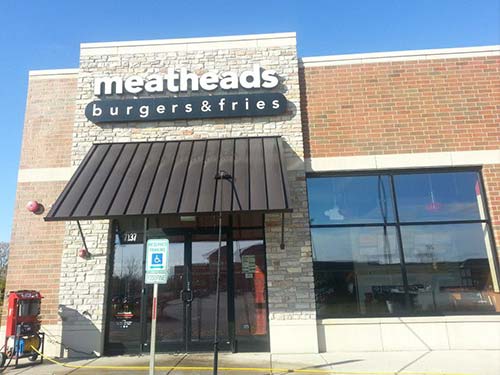 A clean business is a good business! Maintaining a clean and attractive commercial building is a vital part of your business's day-to-day success. Keep customer impressions positive and employee workplace pride (and productivity) high. Schedule a cleaning today!
Our building exterior cleaning services:
Roof Cleaning
Building Washing
Storefront Cleaning
Awning Cleaning
Window Cleaning
Brick & Stone Soft Washing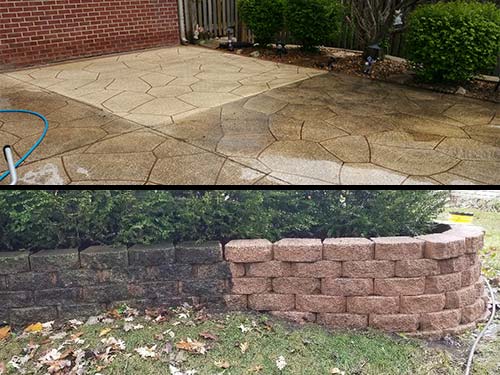 Brick Pavers and Stonework bring a rich look to your property's exterior, but when they become dirty, dull, and faded looking, you need an exterior cleaning company with the proper equipment, knowledge, and experience to make them look their absolute best again.
Let our Brick and Stone cleaning experts restore the rich and luxurious look to your Naperville area home's brick and stone surfaces and structures!