Expert Soft Washing Services for Homes, Siding, Roofs, Decks, and More!
Only POWERHOUSE offers the best exterior soft washing services in Naperville, IL, and the Chicago western suburbs. We use the safest techniques to prevent damage to surfaces. You can expect the water to be soft like a typical shower. This ensures that we never harm surfaces while providing amazing results for every customer!
Benefits of our soft washing services include: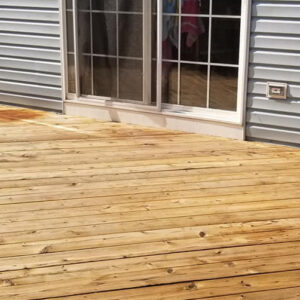 Get Your Property POWERHOUSE Clean!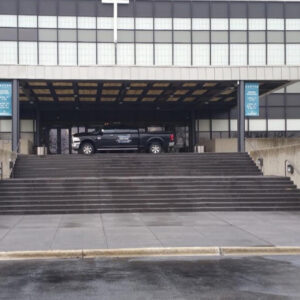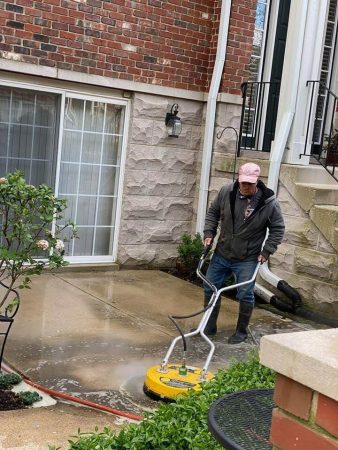 The Safe and Effective Way to Clean Your Property
POWERHOUSE uses eco-friendly and biodegradable cleaning chemicals to clean your home and pure water from reverse osmosis and deionization purification to clean your windows. This will remove bacteria/algae while leaving zero water spots on windows and other surfaces.
Your plants, grass, trees, and vegetation will also be safe with our eco-friendly detergents. We're fully licensed, bonded, and insured, so you can rest assured that your property is in good hands.
We also provide a comprehensive variety of concrete, brick, and stone surface cleaning services to help you keep your entire property's exterior looking its finest.
Don't let grime, mold, or algae take over your property – get it POWERHOUSE clean!
Have POWERHOUSE Soft Wash Your Home or Commercial Property to Look Fantastic, Including:
We also handle commercial properties, such as:
Storefronts
Commercial buildings
Drive-thru lanes
Dumpster pads
Parking lots
Playgrounds
Large swimming pools
And more! We do it all!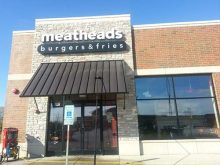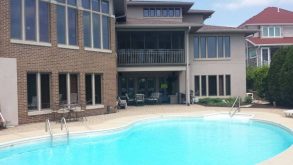 If you want to get your home and business safely cleaned by the best, call Powerhouse Pete today at (630) 355-5456!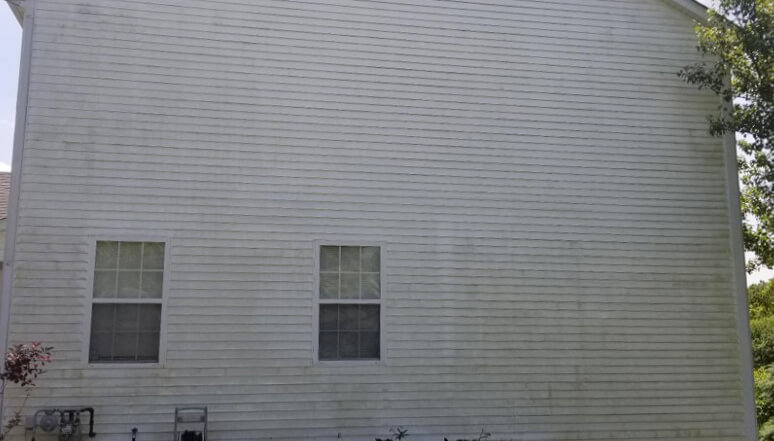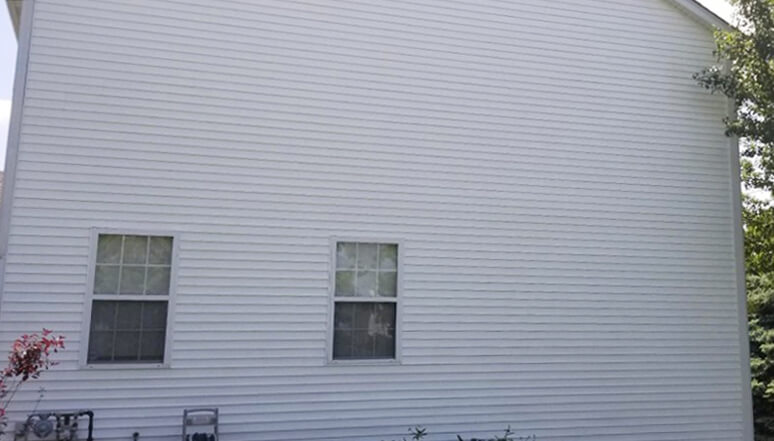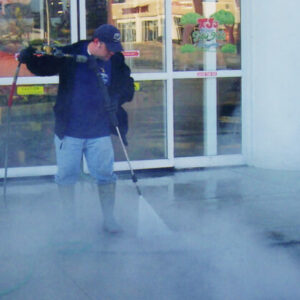 What is Soft Washing?
Soft washing is when you use a low-pressure nozzle to spray soapy water on your house or property. It provides amazing results for cleaning off dirt, grime, and algae without harming the paint or soft surfaces.
POWERHOUSE uses a combination of algaecides, surfactants, and pure-deionized water to clean outside surfaces to make your property shine new.
What is the difference between Soft Washing and Power Washing?
Although both power washing and soft washing are used to clean buildings, there is a key difference between the two. Power washing is the act of using a high-pressure water spray to clean an outside surface. The force used in power washing can help remove mold, mildew, and dirt from concrete or wood surfaces.
Although they use the same equipment, soft washing is a way to clean surfaces using low-pressure water with a biodegradable disinfecting cleaning solution. This method is used to get rid of mold, mildew, bacteria, mildew, fungus, moss, and more from delicate surfaces such as painted surfaces and softer woods.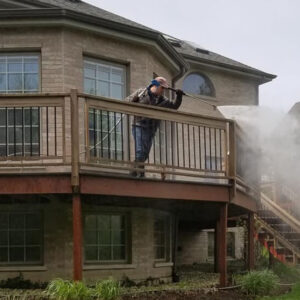 Get Your Property POWERHOUSE Clean Today!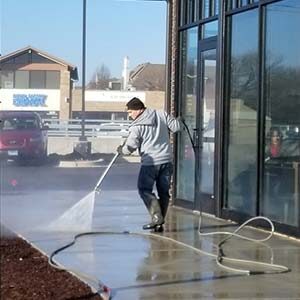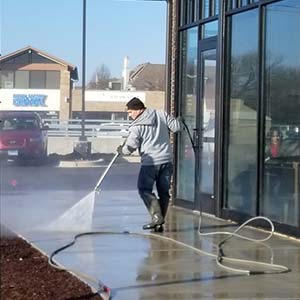 POWERHOUSE is the go-to business for soft washing services in Naperville, Illinois. Powerhouse Pete has decades of expertise with power washing and soft washing methods and understands how to keep commercial and residential buildings alike clean as a result of his vast experience. POWERHOUSE is always there for businesses and homeowners when they require cleaning.
Call Powerhouse at 630-355-5456 if you need your property washed in Naperville and the Chicago Suburbs.
We are committed to our customers
Our customers are at the heart of everything we do! POWERHOUSE is committed to bringing you the best possible residential and commercial property washing services in Naperville, IL, and the surrounding Chicago suburbs. You can call to speak with Powerhouse Pete at (630) 355-5456 to learn more information and receive a free quote.
Get it POWERHOUSE Clean! We clean anything!
All Types of Surfaces - We Do It All!
Vinyl
Brick
Stone
Cedar
Stucco
Coquina
Wood paneling
Soft surfaces
Roof shingles
Slate
Metal
Concrete
Driveways
Sidewalks
Pavers
Pavement
Eaves
Soffits
Awnings
Patios
Porches
Decks
Fences
Windows
Screens
Enclosures
Light fixtures
Bird baths
Statues
Gutters
Pools
RV exteriors
Playgrounds
Playsets
And more!
Contact Powerhouse at 630-355-5456 to schedule service in Naperville and the surrounding areas