House, Siding, and Roof Washing Services
Your Best Choice for House, Siding & Roof Washing Services in Naperville, IL and Surrounding Areas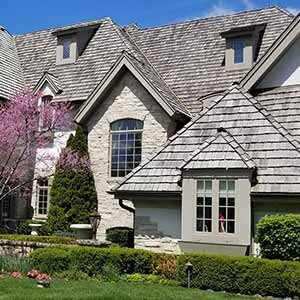 Get Your House POWERHOUSE Clean Today!
When it comes to house washing and roof washing in the greater Naperville area, there's no one more trusted than POWERHOUSE. Our service is built on our dedication to leaving houses sparkling clean for over 35 years.
We're fully certified, licensed, bonded, and insured to use the best and safest equipment available on the market today, and take pride in our ability to remove mold & mildew without causing water damage, water spots, or other problems you often see when hiring inexperienced house washers.
POWERHOUSE is the Complete House Washing Solution
We also offer cleaning services for your windows, screens, gutters, deck, concrete, driveway, and more. POWERHOUSE does it all!
Contact Powerhouse Pete today for house washing in Naperville and the Chicago suburbs. We'll leave your house sparkling clean with the beautiful curb appeal you won't find anywhere else in the western suburbs!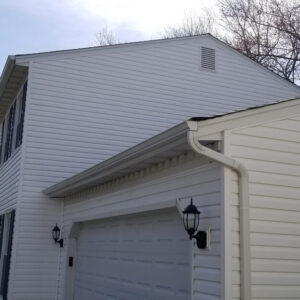 We Safely Wash the Entire Exterior of Your Home!
Windows, Siding, Roofs, and All!
Your home is constantly being exposed to exterior elements, which makes house washing all the more important. POWERHOUSE uses a soft washing technique to safely wash the exterior of your home to remove unsightly dirt, grime, mold, mildew, and other damaging substances that can be harmful to your home's finish.
POWERHOUSE's house, siding, and roof cleanings can tackle anything outside of your home or business, including:
As well as some interior house washing services, such as:
Contact POWERHOUSE today at (630) 355-5456.
We'll leave your house POWERHOUSE clean!
Let Us Help You Restore Your Home to its Former Glory!
We service both residential and commercial clients
Our soft wash approach is safe for cleaning stucco and brick
Consider the pressure to be as gentle as your shower
Our soft wash technique avoids water from being driven behind the siding, which might result in significant damage in the future
For the best house washing in Naperville and surrounding suburbs, POWERHOUSE is your best bet! Call (630) 355-5456 to get your house POWERHOUSE clean!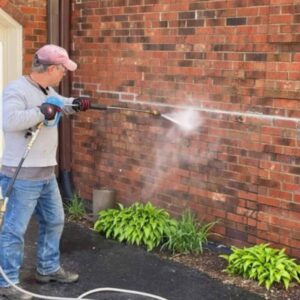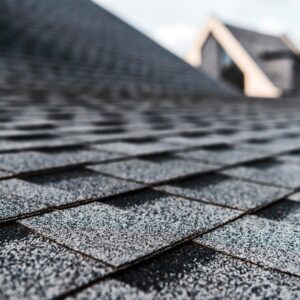 Our Soft Wash Cleaning Process is Safe for Your Roof
Our soft wash method will restore the look of your roof to like-new condition without the use of high-pressure water
All black streaks are gone on the same day
We use eco-friendly products to remove moss, algae, and grime from your roof
Moss can shorten the lifespan of your roof, meaning you might need to replace it sooner than you have to
We can clean all your exterior surfaces, including siding, roofing shingles, brickwork, stonework, concrete stairs, and more. We do it all!
Why Choose POWERHOUSE for Your Home's Exterior Cleaning Needs?
POWERHOUSE has been providing house and roof washing services to homeowners in the Naperville area for over 35 years. We've built our house washing services on a foundation of excellence, integrity, and customer satisfaction. No job is too small or big for POWERHOUSE!
We are very experienced in washing any size home and equipped with state-of-the-art house washing equipment that makes house washing efficient and safe, leaving your house sparkling clean.
Please contact Powerhouse at 630-355-5456 if you require house or roof cleaning in Naperville or the surrounding suburbs.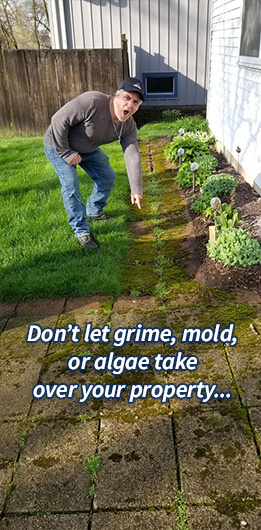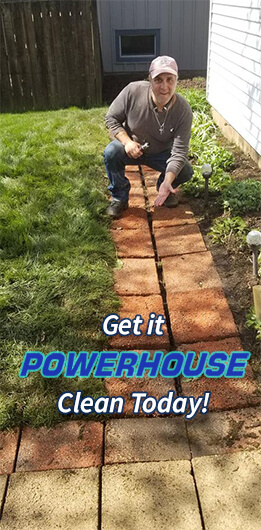 Your Home is Your Castle, And We Make It Shine
We can provide house washing services to help remove:
Mold, mildew, and algae stains on house siding, roofing, concrete surfaces, stucco, and brick, and more
Dirt and other outdoor contaminants on house siding, roofing shingles, windows, patio furniture and grills, and house exteriors
Any other substance that has settled on your patio, deck, roof, brickwork, stonework, concrete, stone, vinyl siding, wood paneling, etc.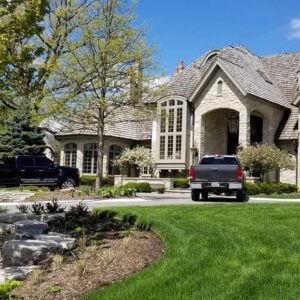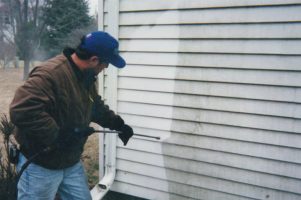 Get Your House POWERHOUSE Clean at an Affordable Price
POWERHOUSE provides services to house owners who want a premium house wash without paying a premium price. POWERHOUSE works with homeowners, home associations, home builders, property management companies, commercial building owners, and more to provide house, siding, and roof washing services they can trust.
Don't hesitate to give POWERHOUSE a call today! We have 35+ years of house washing experience. Your house and roof will look like new when you hire POWERHOUSE.
Single-family homes
Multifamily homes
Apartments
Townhouses
Condos
Co-ops
Mansions
McMansions
Colonials
Ranches
Victorian homes
Mediterranean homes
Cape Cod homes
Cottages
Split-levels
Luxury homes
And more!
Mold and algae
Black roof streaks
Chewing gum
Stains and spills
Tire marks
Dirt, grime, and dust
Oil and grease
Rust stains
Graffiti
And more!